BIOGRAPHY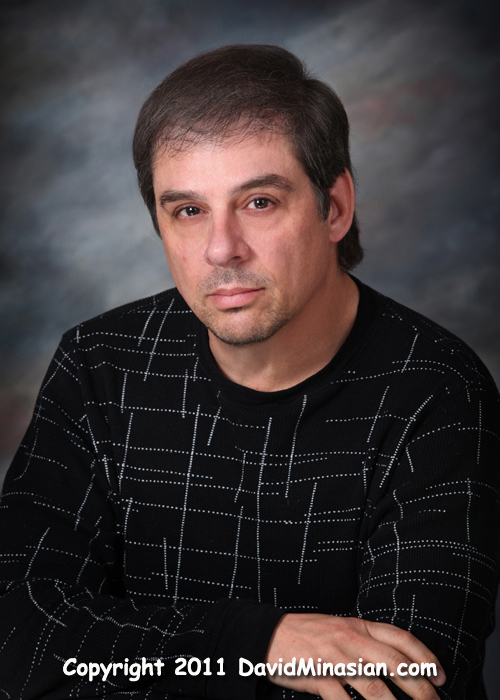 Born in Los Angeles, California, David can best be described as a Renaissance man of sorts with experience and interest in a number of fields including film, music, and literature - this biography aims to focus primarily on his musical activities. While there were a few in the music world who knew of David having produced and directed a number of DVD's for legendary English progressive rock band Camel, most were unaware of David's musical background until it was announced that he would be releasing his own album Random Acts of Beauty in 2010.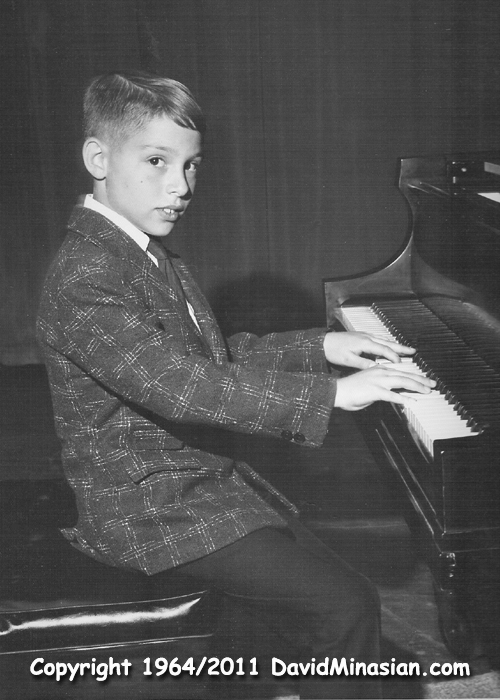 David began classical piano training at the age of five and by the time he was 15 was asked to turn professional. Of course that would have meant practicing for at least four hours a day. But between school, baseball, friends, and his new hobby – filmmaking, there was little chance of that happening. So to the chagrin of his piano teacher who had invested ten years into him, David quit lessons altogether. Over the next year, his love of music would subsequently be replaced by his fascination with making films.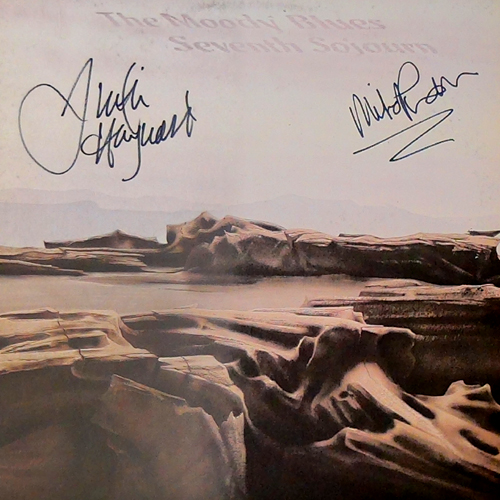 However a chance encounter with the song Land of Make Believe by the Moody Blues on the radio would have an unusual effect…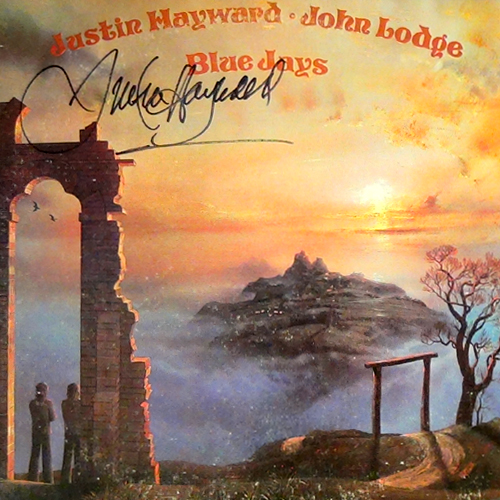 "I was intrigued by the combination of flutes, fuzzy guitars, soaring melodies, heavenly vocals, and strange sounding strings, which I later learned came from some kind of keyboard called a mellotron. The song was unlike anything I'd ever heard before. I immediately called up the radio station and asked them to play it again, which is what you did in those days. Seventh Sojourn became the first album I ever bought as a kid and its follow-up, Blue Jays, convinced me that I had to try my own hand at writing music. Those two albums also led me on a wonderful journey of discovery into the world of progressive music which included bands like Genesis, Yes, Jethro Tull, Renaissance, Barclay James Harvest, Strawbs, and of course Camel."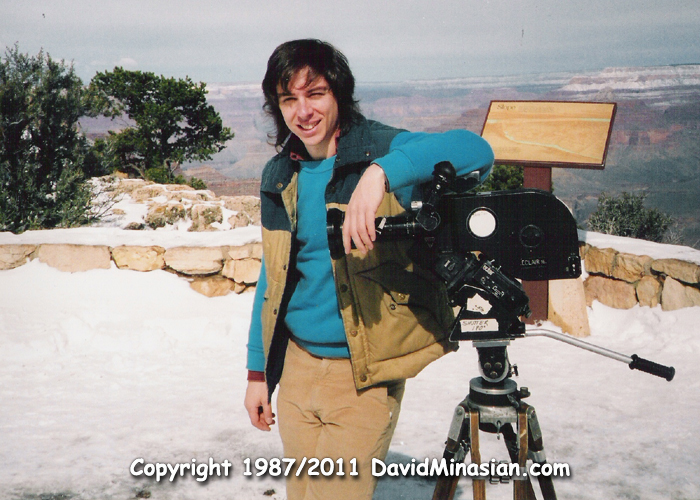 After graduating with honors with a degree in film and television from California State University, Northridge, David began working freelance for a number of production companies around LA as a producer, director, writer, editor, cinematographer and occasional soundtrack composer. In his spare time he busily recorded demos. His first ever studio recorded song, Words and Whispers, featured lyrics by Ed Metcalf – a gentleman who had previously ghost-written a couple of number-one songs for a very famous pop star…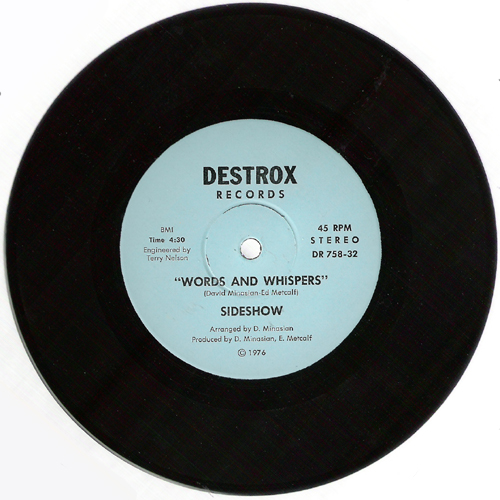 "I knew that record companies were looking for hits, but I wasn't about to abandon my progressive roots. So I developed two different styles of writing – the short, catchy, hook laden songs that got played for the record executives, and the 10 minute works of art that I wanted to hear."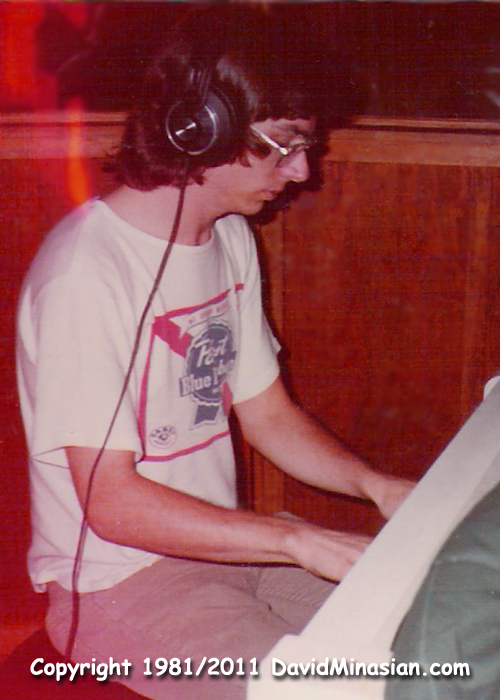 Those tapes led to an offer of free studio time from pop act The Captain and Tennille during the height of their popularity at their state-of-the-art recording facility in the San Fernando Valley. Sessions yielded top quality masters for three tracks, but no label interest resulted. Record companies in LA were obsessed with disco, followed by punk, and then New Wave. David's songs and image simply didn't fit in, and 'prog' was the last thing they wanted.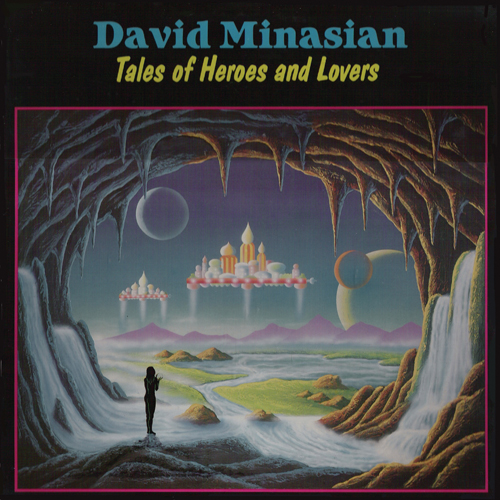 Undeterred, David then embarked on the ambitious idea of recording his own album independently where he would serve as keyboardist/composer/producer and ultimately lead singer. The result was Tales of Heroes and Lovers, a lush symphonic rock album which had little to do with the current trends of the 80's. With access to the latest film and editing facilities through his work, David was able to write, produce, and direct a music video for one of the album's tracks entitled It's Driving Me Crazy…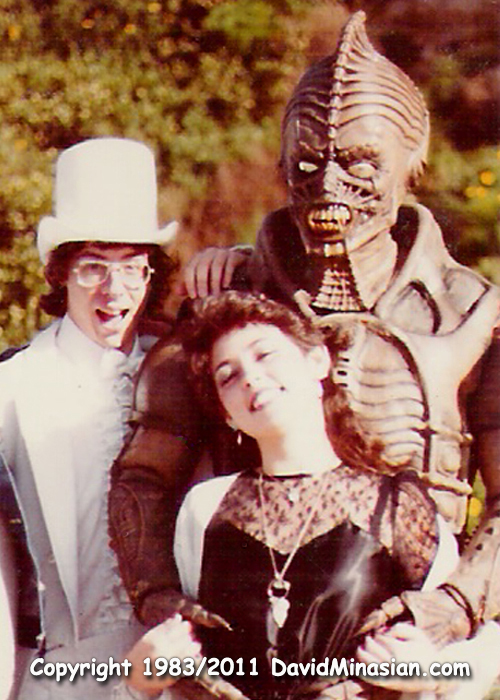 "The album itself was deadly serious, so I decided to take a comedic approach with the video. It actually turned out pretty funny – what with floating cats, beer drinking sea creatures, and girls falling off cliffs. Weird Al would later make a career out of doing such videos, but I might have been first. I sent the video in to MTV which had just exploded onto the scene and they decided to play it. They even began using the sequence of the pretty girl putting suntan lotion on the monster in their ads."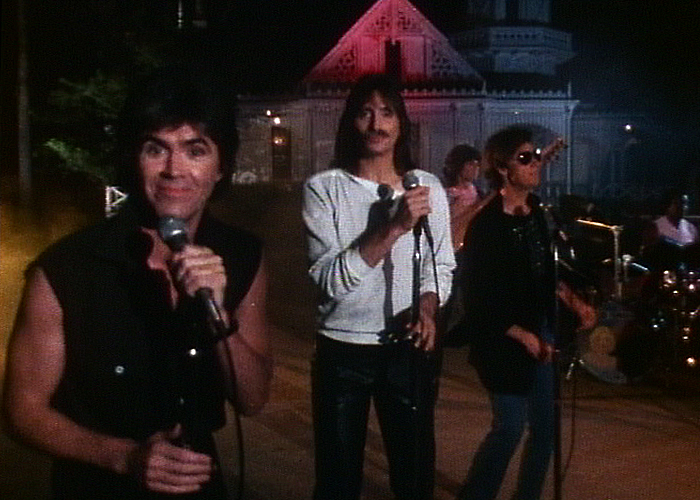 The video brought David to the attention of legendary group Three Dog Night who asked him to write and direct the video for their latest song Shot In The Dark. The video was significant in that it would mark the last time the three primary members of the band would appear together – singer Chuck Negron would be asked to leave the band soon thereafter.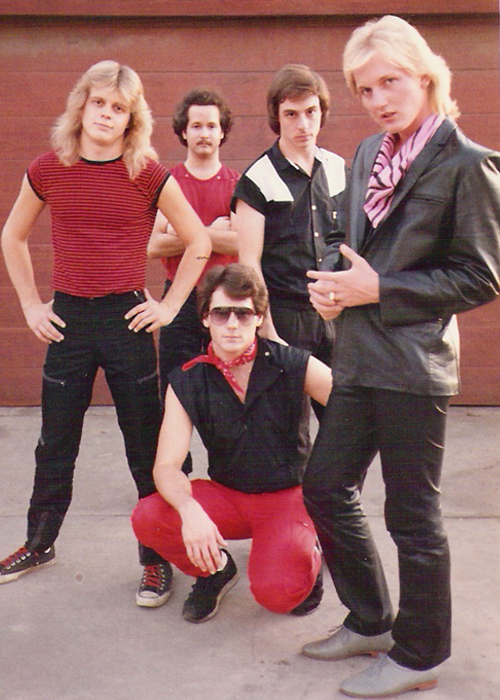 At the same time David began recording and playing live with a local band called 'Influence' which featured guitarist Jeff Burton, son of Rock and Roll Hall of Famer James Burton – renowned guitarist for Elvis Presley, Rick Nelson and John Denver.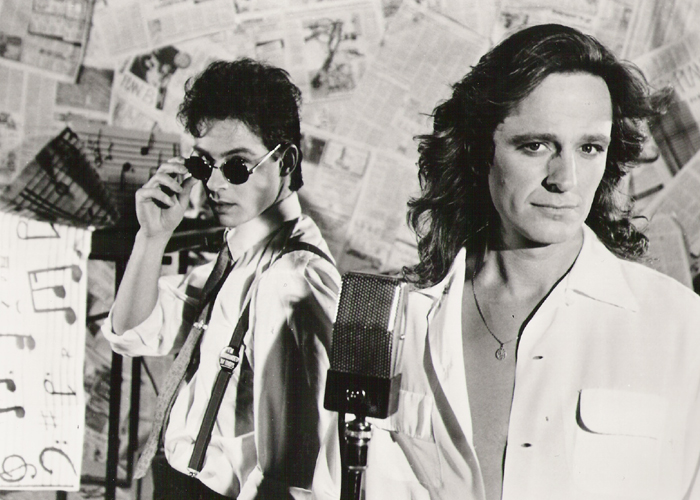 Meanwhile, David's album found its way to Spencer Proffer, the eccentric president of Pasha/CBS Records who was currently riding high as a result of his success with Quiet Riot. Rather than releasing the "Tales" album, David was asked to record a brand new one. Ex-Yes and Moody Blues keyboardist Patrick Moraz agreed to produce but would subsequently have to back out due to scheduling conflicts. With Pasha staffer Rand Bishop now in the producer's chair, David was teamed with talented Australian singer Chris Lloyds under the name Plan B. Although an album's worth of material was eventually recorded, the project was nevertheless shelved and Chris returned to Australia.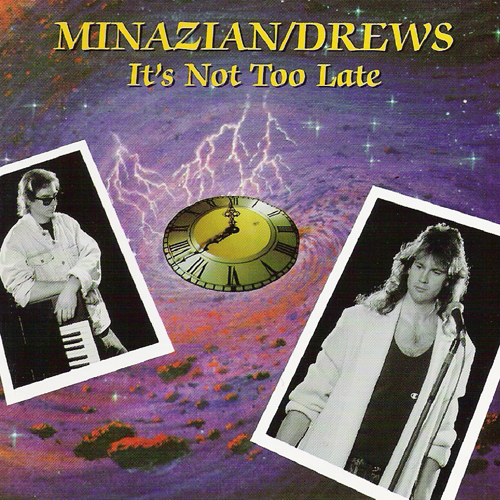 The early 90's saw David joining up with a new singer William Drews and another independent album was released titled It's Not Too Late.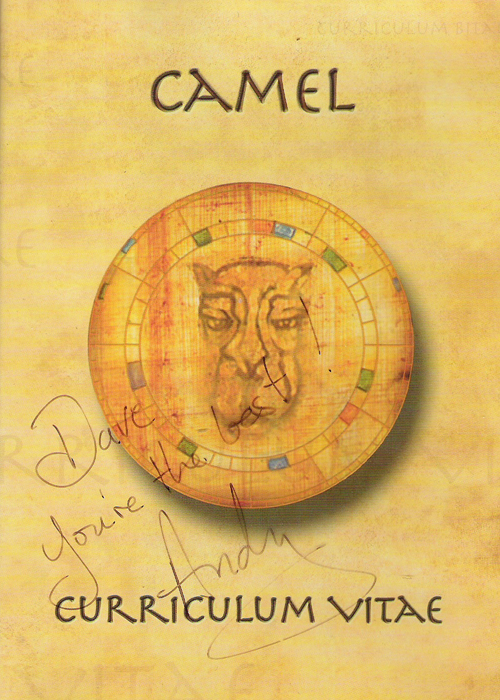 In 1996, David was asked to produce and direct a concert video, Coming of Age, and a documentary, Curriculum Vitae, for English progressive rock band Camel – one of his all time favorite bands. A friendship would soon develop between David and the band's leader Andrew Latimer, generally viewed as one of the world's greatest guitarists, and his partner/lyricist Susan Hoover. Over the next decade and a half, David would produce and direct a total of eight DVDs for Camel Productions including their latest releases The Opening Farewell and In From The Cold.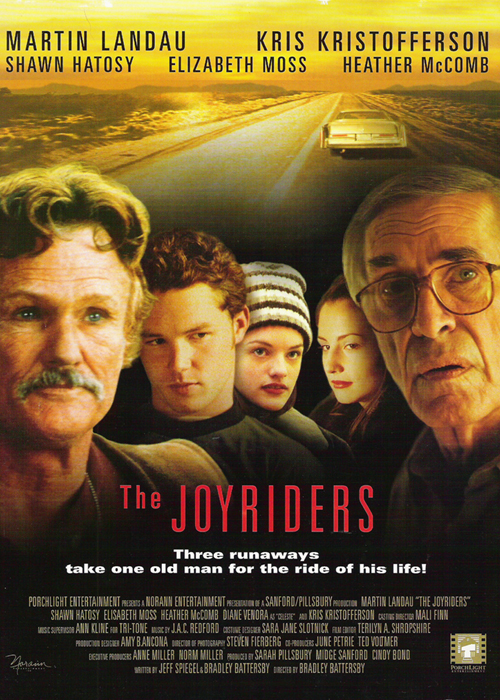 In 1998, David began working as a second unit director on the feature film The Joyriders starring Academy Award winner Martin Landau, Kris Kristofferson, Shawn Hatosy, Elisabeth Moss, and Heather McComb. David ended up composing the film's main theme song So Far From Home which became EMI's first single release from the soundtrack album.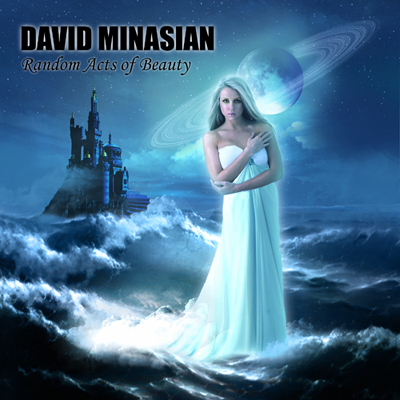 In the Spring of 2009, David began thinking about the idea of recording a new album. And in June of that year, with the encouragement of Andrew Latimer, decided to go ahead with it. The album titled Random Acts of Beauty features David on keyboards (grand piano, harpsichord, mellotron, moog, and orchestrations), 12 string acoustic guitars, bass, and a return to lead vocals – something he hadn't done since the "Tales of Heroes…" album. Joining David is his 20 year old son Justin Minasian on electric lead and classical guitars along with very special guest Andrew Latimer of Camel who appears on the track Masquerade…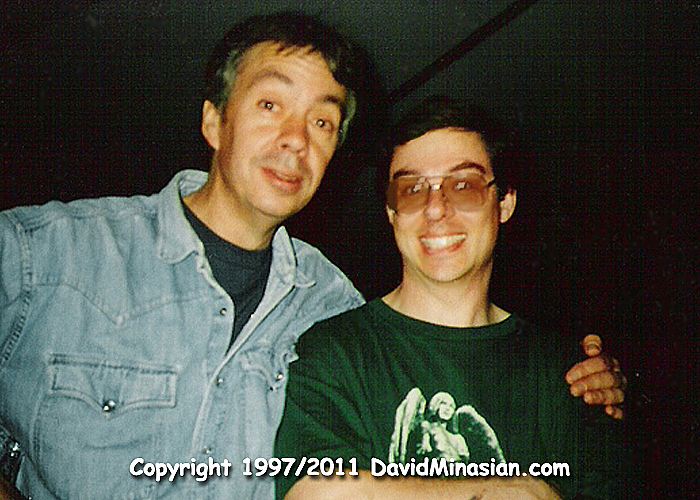 Midway through production, the man who had originally inspired David to try his hand in the music business, Justin Hayward of the Moody Blues – writer of such classics as Nights in White Satin, Tuesday Afternoon, Your Wildest Dreams, and the song that started it all, Land of Make Believe – had this to say about David's composition Blue Rain, one of the many highlights from Random Acts of Beauty…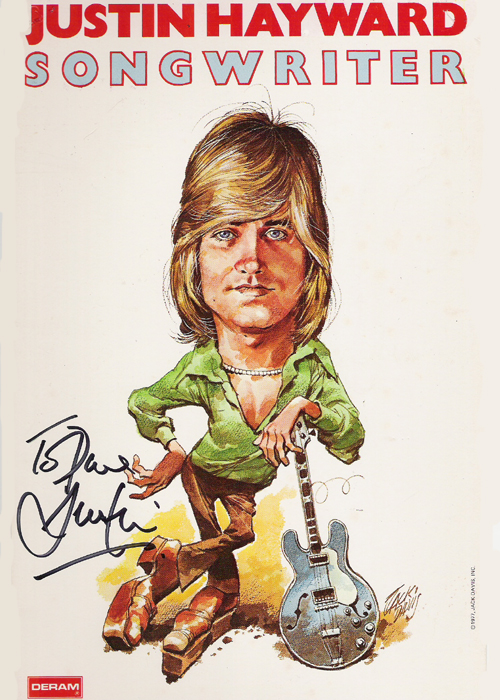 "It's a lovely song… I really like the feel of the vocal on there… The guitar solo sound is fabulous and it's a very Moody track. I'm sure it will be a great album for David." (Justin Hayward, January 7, 2010)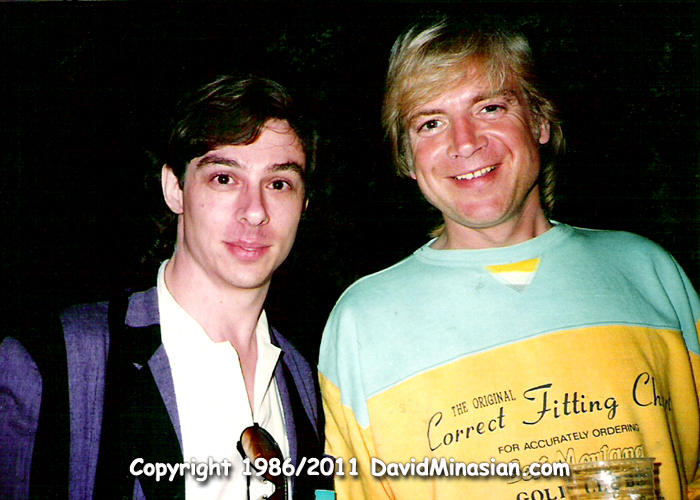 On October 5, 2010, Random Acts of Beauty was released worldwide to nearly universal acclaim. Lovers of symphonic rock were captivated by the album's soaring melodies, keyboard rich arrangements, and powerful lead guitar work. Camel fans in particular were delighted to hear Andrew Latimer back in action following an eight year absence. Within weeks, David found himself inundated with requests for interviews from various progressive rock publications from around the world.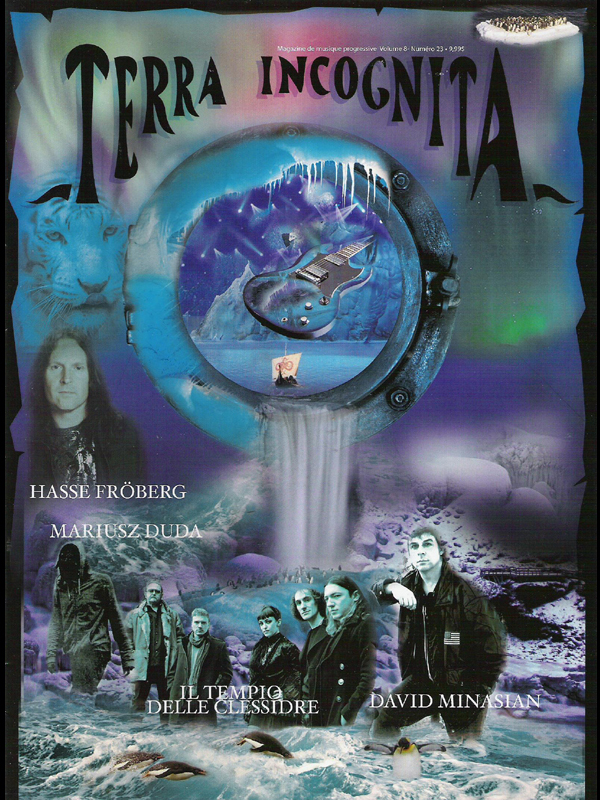 "The album was a success and I had hoped to get right back to recording in order to keep the momentum going. Suddenly, however, I was faced with some overwhelming challenges... one of them being the unexpected bankruptcy of the label I had been signed to. I had planned to use the profits from Random Acts to fund the next album and had even made arrangements for Jon Anderson of Yes to possibly appear as a guest vocalist. But when the royalties I was due failed to materialize, it was back to the drawing board."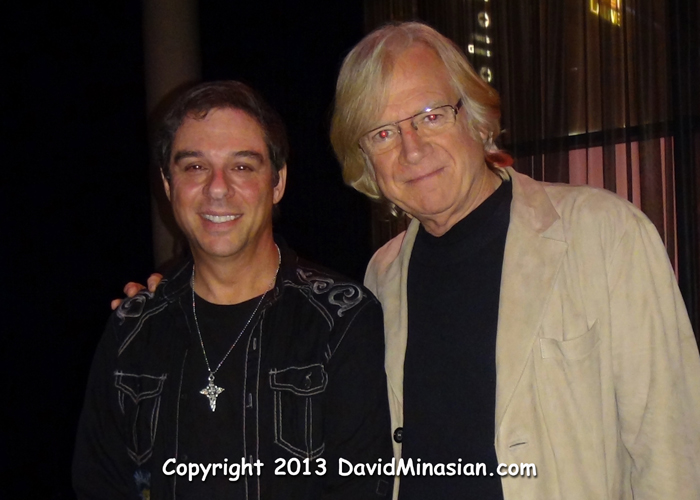 By June 2013, four years to the day since the first notes of Masquerade were laid down, recording began on the follow up to Random Acts of Beauty. No sooner had the first track reached completion that David was contracted to direct a solo concert DVD for Moody Blues frontman Justin Hayward, a project he simply could not pass up. The recording process was therefore put on temporary hiatus. The resulting DVD, Spirits... Live, recorded at the Buckhead Theatre in Atlanta, reached #2 on the Billboard music video charts immediately following its release and would later be broadcast on the PBS network. Two more DVD's produced and directed by David featuring Justin Hayward quickly followed: A concert DVD filmed in Clearwater, Florida titled Watching & Waiting and a historical documentary titled The Story Behind Nights In White Satin. Both DVD's would be used by PBS as part of their Spring 2015 fund raising campaign.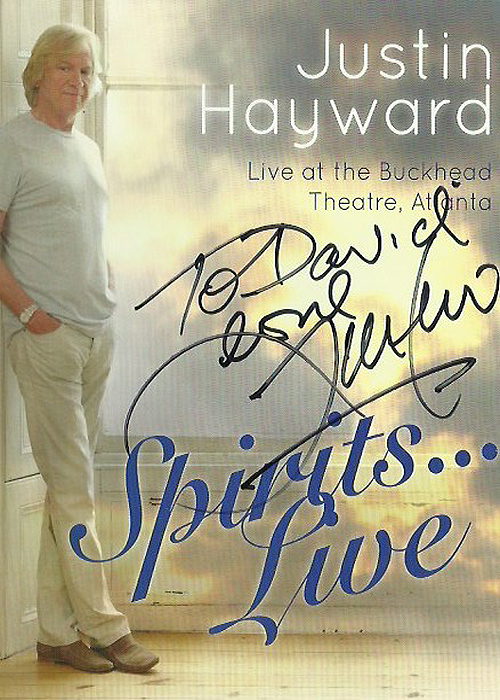 By the fall of 2015, the Minasian/Hayward collaboration had reached a new level. The two made a decision to co-write the theme for an upcoming major motion picture being produced by David together with Trinity Houston for IM3Global Entertainment called The Wind of Heaven. An epic music video for the song, directed by David and Trinity, was filmed in Nashville during a break in the tour schedule of the Moody Blues. The beautifully photographed 8 minute video had its premiere on the big screen at a theater in Boston on May 9, 2016 before a gathering of Moody Blues and Justin Hayward fans with both Justin and David in attendance.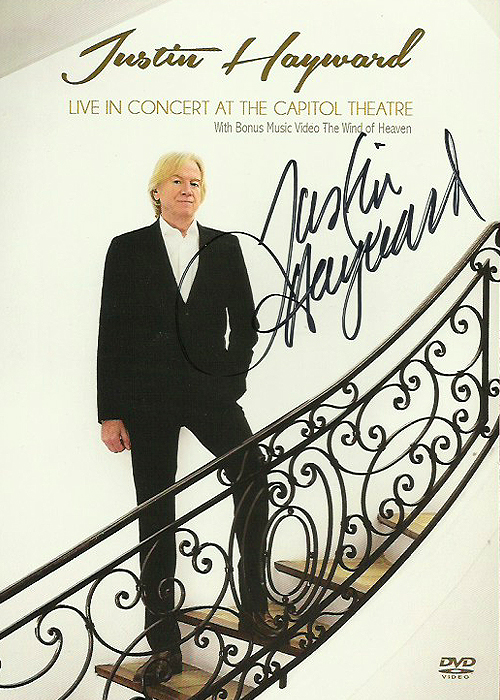 A fourth Justin Hayward DVD directed by David titled Live In Concert at the Capitol Theatre then followed, which included The Wind of Heaven music video as a bonus. Soon thereafter, David found himself in Tokyo, Japan reunited with his friends from Camel for yet another Minasian directed DVD called Ichigo Ichie - Camel Live in Japan. And by the end of summer, Eagle Rock/Universal had released a new Justin Hayward solo retrospective called All the Way which marked the first appearance of The Wind of Heaven song on CD. The response to the track was so overwhelming that Justin made the decision to name his Spring 2017 tour after the song.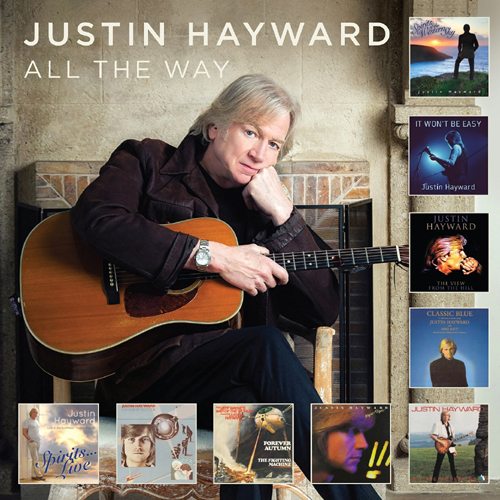 The question is, will there ever be a follow up to Random Acts of Beauty? Stay tuned...





All content except reviews property of David Minasian © 2010-2017. All Rights Reserved.