THIS IS ROCK

Rock Magazine Issue #85
---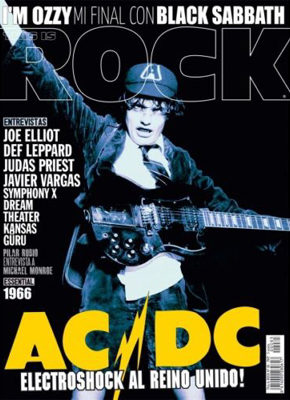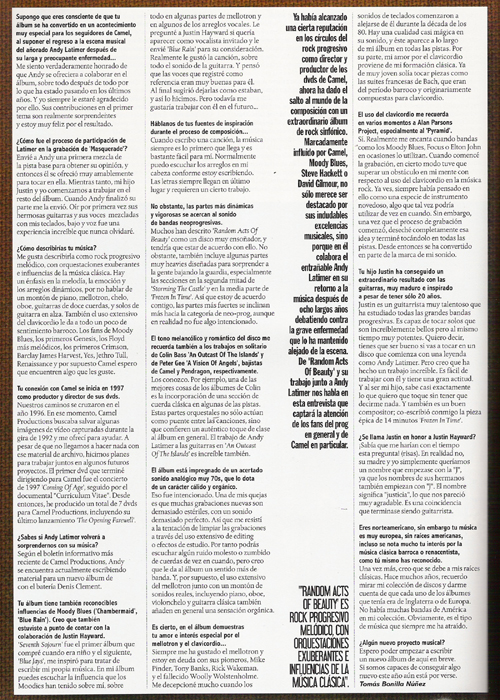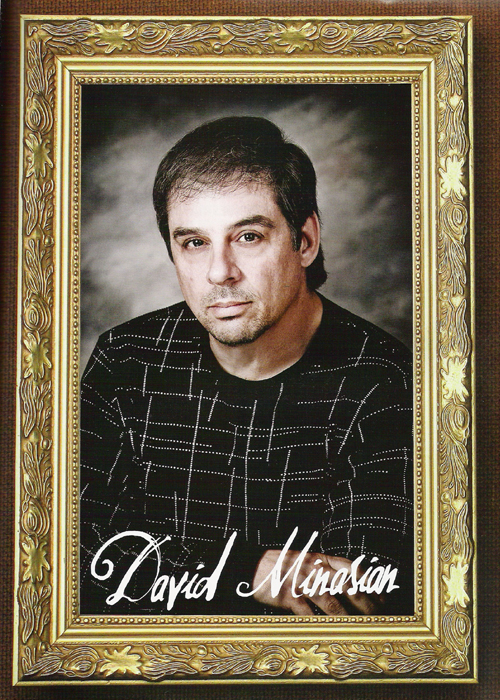 Special thanks to writer Tomas Bonilla Nunez and his publishers for allowing the English translation of this article to be re-printed here.&nbsp

to visit This Is Rock Magazine's website.
---



David Minasian had already reached a certain reputation in progressive rock circles as a director and producer of the DVD's of Camel. But he has now made the leap into the world of symphonic rock with his own album of extraordinary compositions. Markedly influenced by Camel, The Moody Blues, Steve Hackett, and David Gilmour, he not only deserves to be highlighted for his undoubted musical excellence, but also because the dear Andy Latimer collaborates with him. It is a most welcome return to the music scene following his battle against a severe disease that has kept him away for eight long years. David speaks of Random Acts of Beauty and his work with Andy Latimer in this interview which not only captures the attention of prog fans in general but Camel fans in particular.

TIR: I suppose you are aware that your album has become a very special event for fans of Camel due to the return of the beloved Andy Latimer to the music scene after his long and disturbing illness...

DM: I am truly honored that Andy offered to appear on the album, especially after everything he's been through in recent years. And I will always be grateful to him for doing so. His contributions to the album's opening track are truly amazing and I am so happy that he seems to be doing a little better these days.

TIR: What was the process of Latimer's participation in the recording of the magnificent "Masquerade"?

DM: I sent a rough mix of the basic track over to Andy in England to get his opinion and that is when he very kindly offered to play on it. Meanwhile my son Justin and I began work on the rest of the album. After Andy had finished his parts, he sent them to me in California via the internet. Hearing his beautiful guitars and vocals mixed together with my keyboards, bass, and vocals for the first time was an amazing experience I will never forget.

TIR: How would you describe your music?

DM: I like to describe it as lushly orchestrated, classically-influenced, melodic progressive rock. There's an emphasis on melody, emotion, and dynamic arrangements, not to mention lots of piano, mellotron, cello, oboe, 12 string guitars, and soaring guitar leads. And the extensive use of harpsichord gives everything a bit of a baroque feel as well. Fans of the Moody Blues, early to mid Genesis, melodic Floyd, early Crimson, Barclay James Harvest as a 4 piece, Yes, Jethro Tull, Renaissance, and of course Camel should hopefully find something to like about it.

TIR: Your Camel connection began in 1997 as a producer and director of music DVD's.

DM: Our paths crossed back in 1996. At the time, Camel Productions were looking to salvage some video footage that had been shot during Camel's 1992 tour and I offered to help out. Although we didn't end up doing anything with that footage, we did make plans to work together on some future projects. The first DVD I ended up directing for Camel was the "Coming of Age" concert from 1997 followed by the "Curriculm Vitae" documentary. I've since produced a total of 7 DVD's for Camel Productions including their latest release "The Opening Farewell".

TIR: Do you know if Andy Latimer will surprise us in the near future with new music?

DM: According to the most recent Camel Productions newsletter, Andy is currently writing material for a new Camel album with drummer Denis Clement.

TIR: Your album is also recognizably influenced by The Moody Blues ("Chambermaid", "Blue Rain"). Didn't you almost have the cooperation of Justin Hayward on the album?

DM: "Seventh Sojourn" was the first album I ever bought as a kid and its follow up, "Blue Jays", inspired me to try my own hand at writing music. You can hear the influence that the Moodies have had on me, especially in the album's mellotron parts and some of the vocal arrangements. I did ask Justin Hayward if he wanted to appear as a guest vocalist on the album and sent him the track "Blue Rain" for his consideration. He really liked the song, especially the sound of the guitar. And he thought the vocals I had recorded as a reference for him were quite good. He suggested leaving them as they were, so we did. But I would still like to work with him in the future...

TIR: Tell us about the writing process...

DM: When writing a song, the music always comes first and is quite easy for me. I can usually hear the arrangement in my head as I'm writing. The lyrics always come last and they require some work.

TIR: The most dynamic and vigorous moments of the record seem closely tied to the sound of neo-prog bands. Do you agree?

DM: Many have described "Random Acts of Beauty" as being very 'dreamlike', and I would have to agree. However it does include some very heavy parts designed to suddenly catch people off guard – most notably during the second half of "Storming the Castle" and the middle part of "Frozen in Time". So I would agree, the heavier parts on the album probably lean more toward the neo-prog category, although it certainly wasn't intentional.

TIR: The melancholy and romantic touch of the album also reminds me of the solo works of Colin Bass "An Outcast Of The Islands" and Peter Gee "A Vision Of Angels", Camel and Pendragon bassists, respectively.

DM: One of the great things about Colin's album for example is his incorporation of a classical string section on a few of the tracks. These orchestral parts not only act as a bridge between songs, but also add a real touch of class to the overall album. Andy Latimer's guitar work on "Outcast" is amazing as well.

TIR: The record is steeped in a very successful 70's "analog" sound which gives it a warm and organic feel.

DM: That was intentional. One of my complaints is that many new recordings are too sterile, too perfect sounding. So I resisted the temptation to clean up the recordings through the extensive use of editing or studio effects. So you're going to hear some fret noise and an occasional string buzz. But I think it gives the album more of a band feel that sounds real. And of course the extensive use of mellotron along with lots of real sounds including grand piano, oboe, cello, and classical guitar adds to the overall organic feel as well.

TIR: On the album, you demonstrate your love and special interest for the mellotron and harpsichord...

DM: I've always loved the mellotron and am indebted to its pioneers – Mike Pinder, Tony Banks, Rick Wakeman, and the late Woolly Wolstenholme. I was greatly disappointed when keyboard sounds began to move away from it during the 1980's. There's an almost magical quality to its sound, and it appears throughout my entire album on every track. My love of the harpsichord came from my classical upbringing. As a very young kid I use to play pieces like Bach's French Suites which were from the baroque period and originally composed for harpsichord.

TIR: The use of harpsichord on the record reminds me of the Alan Parsons Project, especially "Pyramid."

DM: I use to really love it when bands such as the Moody Blues, Focus, or Elton John would occasionally use it. When I began recording "Random Acts of Beauty", I sort of had to get over a hurdle in my own mind regarding the use of the harpsichord in rock music. You see, I had always thought of it as a sort of novelty instrument – something you could maybe use once in a while. However, once the recording process began, I completely disgarded that notion and ended up playing it on every track! It has since become part of my trademark 'sound'.

TIR: Your son Justin has achieved remarkable results with the guitars on this album, very mature and inspired despite being only 20 years old.

DM: Justin is a very talented guitarist who has studied all the great prog bands. He's able to play leads that are incredibly beautiful yet at the same time very powerful. I mean, you have to be good if you're going to play on an album that starts off with a legend like Andy Latimer. But I think he did an amazing job. He's easy to work with and has a great attitude. And being my son, he almost knows exactly what I want him to play without me saying anything. And he's a good writer too; he co-wrote the 14 minute epic "Frozen In Time" with me.

TIR: Did you name Justin in honor of Justin Hayward?

DM: I knew I would get asked this question eventually (laughs). Actually no, we simply wanted a name that began with the letter 'J' since his brothers' names also began with 'J'. The name means 'justice' which we thought was quite nice. It's a coincidence that he ended up being a guitar player.

TIR: You are American, but your music is very European, even your interest in classical, baroque and Renaissance music. Why is that?

DM: Again, I think it stems from my classical roots. Many years ago, I remember looking at my record collection and realizing that every single album I owned was from England or Europe. There weren't any bands from America in my collection at all. Obviously, it's the type of music I've always been drawn to.

TIR: Any new musical projects?

DM: I hope to begin writing a new album here shortly. Whether we're able to get something new out this year remains to be seen.








All content except reviews property of David Minasian © 2010-2017. All Rights Reserved.